Dissecting A Play: Mustafi's Poor Composure Proves Costly (AFC v CP 10/28/18)
This past weekend Arsenal's 12 game win streak came to an end after drawing 2-2 with Crystal Palace at Selhurst park.  Even though the the team remains on a 13 game unbeaten streak, the real salt in the wound is how Crystal Palace scored their two goals – both coming on completely preventable penalty kicks.  Preventable if Arsenal center back Shkodran Mustafi would have kept his wits about him and made composed risk/reward decisions rather than risky ones.
The first of those decisions occurred in stoppage time of the first half when Mustafi decided to go to the ground to clear a ball that was being pinged around in front of net after a Crystal Palace corner: It's a stone cold but completely unnecessary penalty. Look at how tight Mustafi's window is to get to this ball:
He saw the ball rolling in front of him and panicked. Even if Mustafi stays up and doesn't get to the ball first, Crystal Palace still has a lot to do here. However, his decision to go to the ground turns a 50/50 race to the ball into an all or nothing play. You know how it turned out, to the chagrin of Arsenal fans and joy of Crystal Palace fans.
The second play, and in my opinion more inexcusable than the first because it's not nearly the high stress "ball being pinged around in the box" situation, took place in the 82nd minute with Crystal Palace trailing 2-1 and breaking on a counter-attack. What do you notice here?
Of course there's play in the box where makeshift left back Granit Xhaka was deemed to have fouled Crystal Palace winger Wilfried Zaha. Whether it was a true penalty or great salesmanship by Zaha is up for debate (Xhaka admitted post-game that he thought it was a foul) but there's a decision earlier that could have negated that entire situation. Look:
If Mustafi takes the foul right there, the break comes to an end and he gets a deserved but well worth it yellow card.  Instead, you have a RED ALERT situation between a crafty winger looking for a foul and makeshift defender who isn't used to that situation…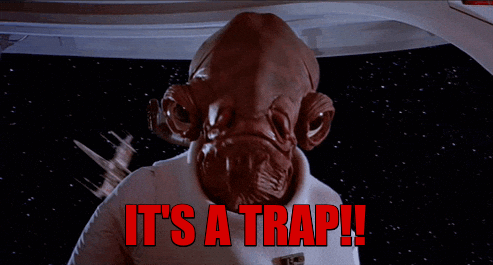 In contrast to Mustafi's decision and lack of composure in that counter situation, there was a similar situation in the 94th minute with a completely different result because a foul was taken: At the end of the play, you can see how Arsenal central midfielder Matteo Guendouzi cuts down the attacker to negate a potentially dangerous counter:
Two similar plays with two completely different outcomes based on the decision made by the defender closest to ball as it entered the final third. The beta between the two outcomes highlights the importance of being able to read the game calmly and make the right decision.
On a sidenote – Guendouzi is only nineteen years old and goes to show that experience alone isn't the end all, be all when it comes to staying composed. That being said, Guendouzi certainly isn't the norm and I'd bet all of Scrooge Mcduck's gold that his calmness within the storm is a key reason why Arsenal's head of recruitment Sven Mislintat (formerly of Borussia Dortmund) and new coach Unai Emery made him a key transfer target.
The Final Takeaway
All in all, Shkodran Mustafi's decision-making is case in point of how poor composure in high leverage situations can completely alter the outcome of a play and open up the team to high risk situations that result in dropped points. In each instance, he had a choice to make and both times, he chose the high risk one.
As a center back, these decisions are magnified and carry considerable weight – the ability to stay calm, read indicators well, and then make the right choice is often what separates good from elite defenders. Composure is the name of the game when it comes to defending and that's why elite defensive players are commonly characterized as cool and collected (there's an actual neuroscience backing to this but that's for a different post). If curiosity killed the cat, then composure saved it. In this case, Mustafi's lack of it killed two points for the Gunners.
Thanks for reading and until next time. If you liked the piece, subscribe to the email list on the sidebar, join our facebook group, and follow us on twitter or IG to never miss an update.